Feed factory builder names new chief executive
Feed factory builder names new chief executive
Appointment needed to keep pace with expansion, say Process Integration founders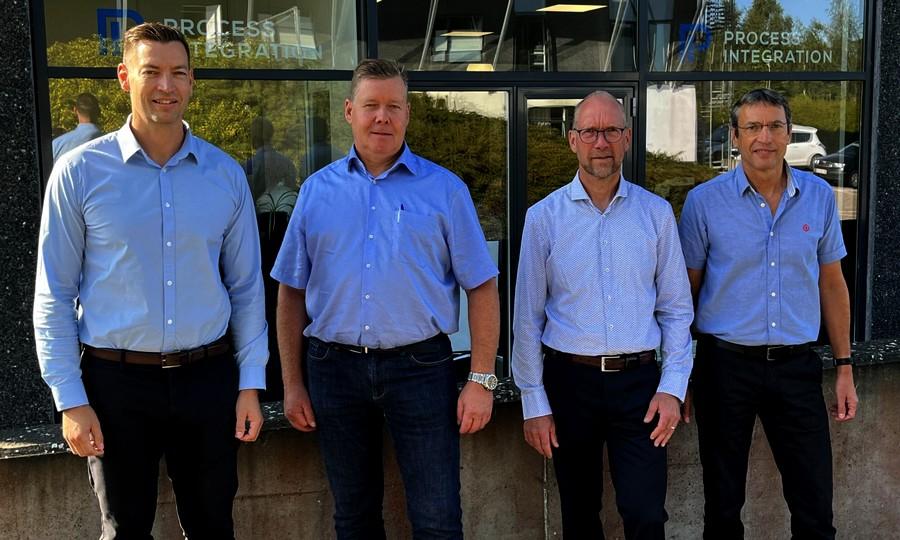 Fish feed factory builder Process Integration (PI) has appointed food processing industry consultant Niels Malling Laursen as its new chief executive.
Denmark-based PI, which has an installation company in Norway, an independent division in Chile, and a sales office in the United States, has been working with Laursen for a year as it expands geographically and in the scope of its abilities.
Founders Sti Løvgreen and Lars Johansen opted to enhance leadership while concurrently allocating more time to strategic endeavours, sales, and the technological advancement of the group.
Strong team
'It required some consideration to accept the CEO role while retaining the position as head of the project department,' said Laursen, who has been an independent consultant for dairy and meat processing for several years and was previously a director in several food companies. 'However, I possess a deep understanding of the company, and with such a strong and positive team, I am genuinely thrilled to contribute to taking the company to the next level.'
PI has also hired Kurt Myhlert Olsen as the head of administration/HR and finance. Olsen has broad experience in administration and financial management, partly from the dairy industry, the process industry, project management, and as an independent consultant in finance and advisory services.
Established in 2015 with its headquarters in Skanderborg, Denmark, PI specialises in building, maintaining, and optimising process facilities worldwide and currently employs 86 people.
Not just fish feed
'Throughout our journey over the past eight years, it has been crucial for Sti and me that we have grown at a pace that the organisation can keep up with,' said co-founder Johansen.
'Initially, it was primarily fish feed and pet food factories that we serviced, but today we have just as many projects in food production and other industries, and the scale of the projects we receive is often larger than before. The demand for our in-house capabilities has led us to establish a robust engineering department.'
Løvgreen said the company was now so well equipped that it could build complete process lines. 'It is a great asset for us to have Niels as CEO; he has extensive knowledge of process facilities and project management. Kurt also brings significant experience and has been a valuable addition to the group, as we understand the importance of taking good care of our employees and running a healthy company.'
by Process Integration