Procens, the company that produces 100% natural insects' protein flour and oil, through a circular economy model
Procens, the company that produces 100% natural insects' protein flour and oil, through a circular economy model
A few years ago, Procens began a project to develop animal feed based on insect breeding. Initially, it was in Córdoba, Argentina, and in 2020 it relocated to Balcarce, Buenos Aires. Currently, the company aims to lead the development of an insect-based industry in Argentina and Latin America, proposing a sustainable nutrient recycling solution.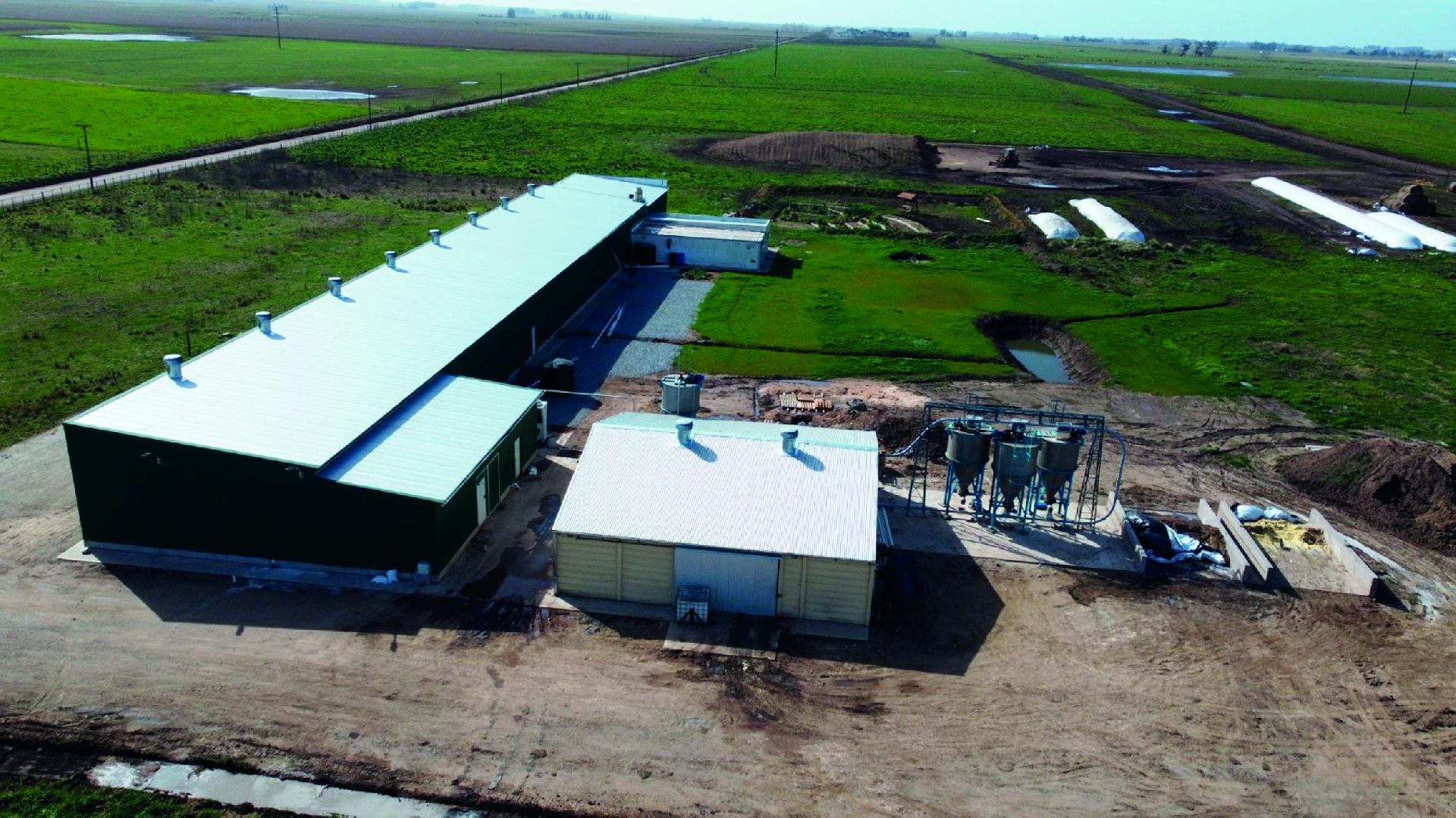 The key to success? The development of bioplants for breeding black soldier fly larvae to convert food waste into quality protein for animal feed and biofertilizer for soil regeneration through a 100% natural and sustainable process.
Recently, they sealed their alliance with VitalCan, a leading company in the sector, to develop innovative products based on natural insect ingredients. They also signed an agreement with a firm from Balcarce to convert their potato waste, peels, and defective fries, into an organic amendment to incorporate into potato crops.
Towards a circular economy in the pet food industry
Procens creates solutions for a market segment seeking new sources of healthy and sustainable insect-based proteins
In the current context where sustainability is increasingly important, both for producers and consumers, collaborations such as the one achieved with VitalCan are a great step forward so that companies already established in the market can begin to offer balanced feed based on insect proteins in some of their products.
Thus, this sustainable production model development in the industry remains at the center of the intentions, seeking to promote a circular economy that transforms food waste into high-quality protein for animal feed and organic amendment for crops.
With its products, Procens makes it clear once again that, from the union of innovation, collaboration, and a clear purpose, initiatives can be generated to achieve systemic change and a regenerative economy. The company demonstrates how by-products can be transformed into new resources with high added value through local development, reducing the environmental footprint and benefiting society as a whole through the collaboration of an entire ecosystem.
So, how does this process work to transform food waste into protein flour and insect oil?
Insect transformation plant
The first step, as stated by Julien Laurencon, one of the founders of the project, is to recover food waste from potatoes, fruits, and vegetables for example. These are finely grinded and mixed, which allows them to obtain a balanced substrate to feed the larvae and ensure their optimal development. We achieve this without adding any chemicals or antibiotics, only with a natural fermentation process in which efficient microorganisms intervene.
On the other hand, there is the breeding of flies (adults) in captivity and under controlled conditions. Flies live an average of ten days. This endemic fly, the Black soldier, (Hermetia Illucens) does not feed in its adult stage, so it does not carry contamination, and its only purpose is to mate and lay eggs.
'We give them ideal conditions, with 30 degrees of constant temperature, more than 70% humidity, and 12 hours of light and 12 of darkness so that they can reproduce. They lay eggs in a place adapted for this purpose, which are harvested daily to be hatched, recovering what is called a neonate, a newly hatched larva, tremendously efficient to biodegrade food waste. With our technological development, they reach maturity in only 12 days multiplying their weight by ten thousand, eating the substrate that we prepare from the mix of food waste.'
This leads, then, to the biodegradation process: the larva eats and defecates the matter processed through its digestive system while accumulating protein and fat in its body to prepare for its pupation cycle to transform into fly. 5% of the eggs are recovered to maintain what we call the breeding stock (the colony of flies to continue having eggs, larvae, and flies); The remaining 95% goes to this growth process to finally harvest the larvae once they reach maturity.
On the one hand, the biodegraded matter will be processed to become an organic amendment for soil regeneration (like a biofertilizer) that will allow reducing the use of chemical fertilizers while improving the biology of the soil and allowing carbon sequestration. On the other hand, the larvae are an excellent source of protein and fat. Fat is extracted through a centrifugation process. The product obtained is an oil of similar quality to coconut oil. The leftover dough is an expeller that is dried and ground to get a 58% protein flour used for animal feed.
- 58% easily digestible animal protein
- 100% natural product: without antibiotics or genetically modified organisms (GMO)
- High palatability
- Hypoallergenic property
- Alternative for animals with food sensitivities
- Antioxidant potential
- 41% lauric acid, modulator of intestinal flora
- 100% natural product: without antibiotics or genetically modified organisms (GMO)
- High palatability
- Has antimicrobial activity
At Procens, for every 1,000 kilos of waste with which they feed the larvae, they achieve 150 kilos of fresh larvae that will become 50 kilos of protein flour and about 16 kilos of oil and generate 140 kilos of organic amendment.
Procens, a company that works to help transition to a more sustainable animal feed industry
At this first stage, its products are aimed at pet food and fish, but in the future, it will also be found for pigs and chickens (in the early stages of breeding). Without a doubt, the company, which has just raised its evaluation to certify as a B Corp with a score of 106pts, well above that requested, is making a lot of progress on the Latin American continent to be able to promote a circular economy model where the current production does not negatively impact future capacities and is on the way to fulfilling its purpose of preserving, fostering and regenerating life on earth.
For more information, visit their website.
Source: All Pet Food Magazine