FENAGRA 2023 Reflections
On May 10th and 11th, the city of Campinas in the state of São Paulo, Brazil, hosted FENAGRA 2023 Tradeshow – International Fair of Agroindustry. AFB International has participated in this fair, which continues to have great impact for Latin America, since its first edition.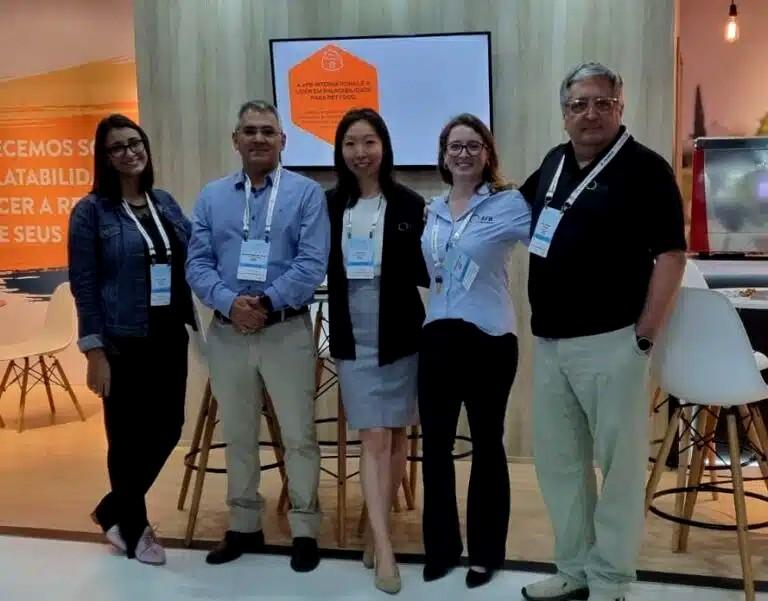 This year, more than 7,000 people attended the event with goals to find new suppliers, learn about innovative products and solutions, and discuss new trends in the industry. FENAGRA promoted its Technical Congresses that discussed important issues for the sector, which had the participation of more than 1,800 professionals. The result was 2 days of tradeshow, 3 days of Congresses and 145 exhibitors
Marcelo Beraldo, LATAM Director at AFB remarked about the event: 'FENAGRA 2023 has taken an unprecedented proportion in terms of size, quality of visitors and presence of important companies. It was the first post-pandemic event, which enabled a lighter and happier energy. The distancing was replaced by the desire to talk and enjoy the typical Latin warmth of this event. We had excellent contact with our customers and suppliers too.'
For Leeann Bo, AFB Global Product Manager, this was her first visit to Brazil and to FENAGRA:'I was impressed by the quantity and variety of information about pet food ingredients. It was a large event with companies bringing many employees from various functions and sectors, leading to valuable conversations and connections'.
Carolina Junqueira, responsible for the R&D Department of AFB Brazil, attended the 3 days of congress and said: 'Always a very good time to see friends and learn a lot from professionals, not only from Brazil but also from other countries. Every year is a rich experience!'
The day before its opening, AFB participated in a pre-event organized by the company Alltech. It was a day for informative lectures and great networking opportunities in the same complex in which FENAGRA is held. The lecture 'Conditions that affect the palatability of pet food' was presented by Cesar Garrasino, Technical Manager of AFB LATAM. The lecture delved into the various factors that influence the palatability of pet food, an interesting topic for the audience, which was composed mostly of professionals responsible for formulation in pet food companies.
Our booth, the information we provided there, the good service and reception of the AFB team once again made a difference in FENAGRA 2023. Our place is guaranteed at FENAGRA 2024, which will be held in an even larger event space that will now be in the capital of the state São Paulo.
We value the time spent with our dear customers, suppliers and AFB colleagues from other locations. See you next year!
by AFB International
Source: All Pet Food