Market Trends and Highlights from SUPERZOO 2023
Market Trends and Highlights from SUPERZOO 2023
The AFB team attended the SuperZoo trade show in Las Vegas, NV. The event hosted over 1,100 exhibitors showcasing their products across 292,000 square feet of booths. The New Product Showcase was the most full it has been over the last two years with bundled benefits, brand extensions, and novel ingredients. Most of the new items were combinations of existing ideas or brand extensions.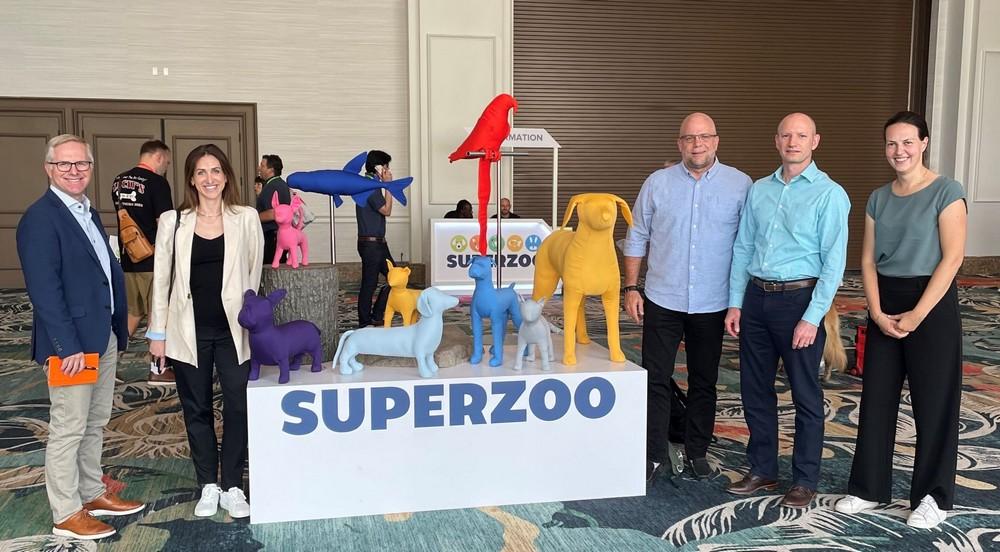 Dry pet food is being differentiated with broth or raw coatings and various inclusions such as jerky, baked or air dried ingredients to make the classic feeding occasion different for dogs and cats.
Functional ingredients continue to dominate coming out of the pandemic with calming claims, new dental designs for mechanical cleaning action, and combinations of historical health focused needs like urinary tract health and gut health in a single item.
Wet food continues to add health benefits to elevate above just a culinary experience with additions like prebiotic fiber in wet food, moisture rich for hydration claims, low phosphorous for kidney health, and probiotic inclusion in bone broth. Several established brands with strong equity extended into different feeding occasions or species looking to use that equity to grow.
Specific examples are leading snacks brands into complete and balanced kibble and cat focused brands into dog offerings. CBD offerings were available but not near as many as several years ago. Sustainability can be seen in packaging and ingredient sourcing claims but is much less prevalent in NA than EU new items showcases.
Insect, which was really prominent at ZOOMARK in Italy, made its way into some diet offerings for NA. UV attractants in litter and flavored bubbles for dogs were interesting items that are signs of the category moving from its focus on supply chain assurance and back to bringing out novel offerings.
We are looking forward to seeing the new market trends next year!
by AFB International