Expanding our North American Footprint
Expanding our North American Footprint
As pet ownership and the pet food industry grows, so does the demand for quality pet food ingredients. Pet food companies and suppliers have been challenged over the last couple years to keep up with the demand.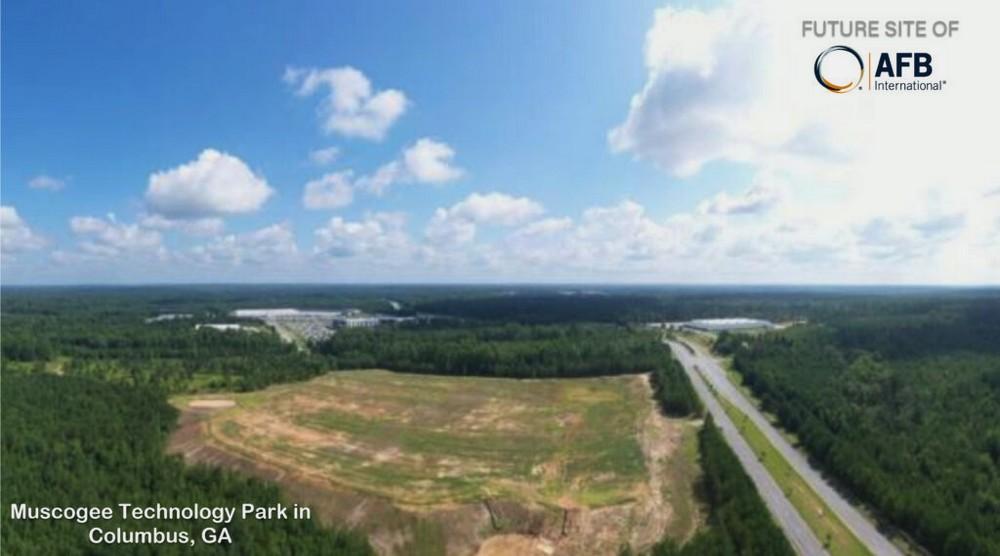 Due to this industry growth, AFB International is excited to announce in a recent news release our third North American manufacturing site in Columbus, Georgia – investing more than $79 million in the new facility and creating more than 100 new jobs in the next five years. The construction of a new plant demonstrates the strength of our industry, our customers, and our company.
Andy Zenor, Senior Director of North America said 'We received a lot of feedback from customers … all of it positive. Customers were really excited to see this investment by AFB to support their growing demand. It really shows our commitment to the industry.'
Columbus, Georgia is a thriving community with rich backgrounds in food manufacturing and science and technology. The area is home to several technical colleges and post-educational establishments, along with Fort Benning, to provide a strong, diverse talent pool.
'AFB is excited to become part of the Columbus community. We are proud of the work we've done since 1986 to make pet food taste great, and pleased to continue our growth with the talented workforce in the Columbus region,' said Jared Lozo, President of AFB.
Even though operations at the Columbus plant are not expected to fully begin until 2024, AFB's Human Resources team is starting the recruiting process early. A few positions will be hired to assist with the facility construction starting in 2023. Check out the Careers page and apply today.
by AFB International
All Pet Food