Marcelo Beraldo Costa – Appointed as LATAM Director
Marcelo Beraldo Costa – Appointed as LATAM Director
I can't help but remember how it all started for AFB International in Latin America: two people in a small office in Campinas – Sao Paulo state.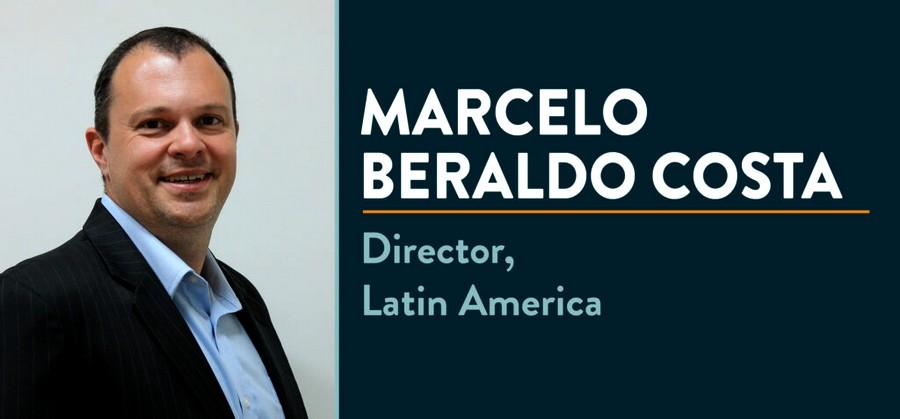 When I started 17 years ago, I never would have imagined the growth of AFB in Latin America, let alone the pet food market growth this region has experienced. My journey with AFB has included the growth and expansion of facilities in Argentina, Brazil, and Mexico. So, in August of this year when I was approached to be the LATAM Director, it was with gratitude, joy, and reflection that I accepted this role.
The political and economic issues of our region make the landscape even more challenging, but the access to raw materials helps balance things. At the end of the day, pet food is an exciting place to be right now. We continue to see changes in what pet parents want in their pets' food. Today, there is more focus on health and wellness, and it is our responsibility to ensure that pets enjoy the taste of their meals, but we also respect the trends our customers want to claim on their diets. Therefore, our innovation must focus on two things at the same time: meeting the palatability needs of our customers and honoring their brand philosophy. As the pet food market grows and changes, AFB must constantly innovate to meet the needs of pet food companies.
For AFB, having centralized leadership for the Latin American region is of great importance. This is how the advances of this region will be enhanced, through coordinated actions. That means actions with the same direction and intensity. A global mindset helps us experience regional growth because we can adjust to changing industry and economic challenges.
In a recent magazine interview, I talked about some of the latest pet food industry challenges around supply assurance.
'Between global supply chain problems and material shortages, pet food procurement and technical teams have been a very exciting experience. All these challenges make our industry stronger and improve our resilience, but we believe it's also caused a temporary dip in pet food innovation. Fortunately, our industry is coming out of it now, stronger than ever and excited to get back to the business of pet food innovation.'
Speaking of local actions, I cannot forget to mention the successful return of in-person tradeshows in the region. In May, we had FENAGRA in Brazil, where we had the opportunity to present 'Palatability in Pet Food'. In June we exhibited at Foro de Mascotas in Mexico, where we met with many of our customers and industry professionals. Finally, in September, we exhibited at CIPAL in Argentina, where we also had a presentation on the topic of measuring food enjoyment in cats beyond consumption. All these events create great business opportunities, closer ties with our customers and an understanding of market challenges.
It is with enthusiasm and optimism that I visualize our challenges to further expand AFB in Latin America and as a consequence, expand AFB globally. Feel free to reach out to discuss how AFB collaborates with our customers to develop tailored pet food palatants to meet specific needs. You can reach me at [email protected].
By: Marcelo Beraldo da Costa
Source: All Pet Food