Pet food Formulation and Production Course
Pet food Formulation and Production Course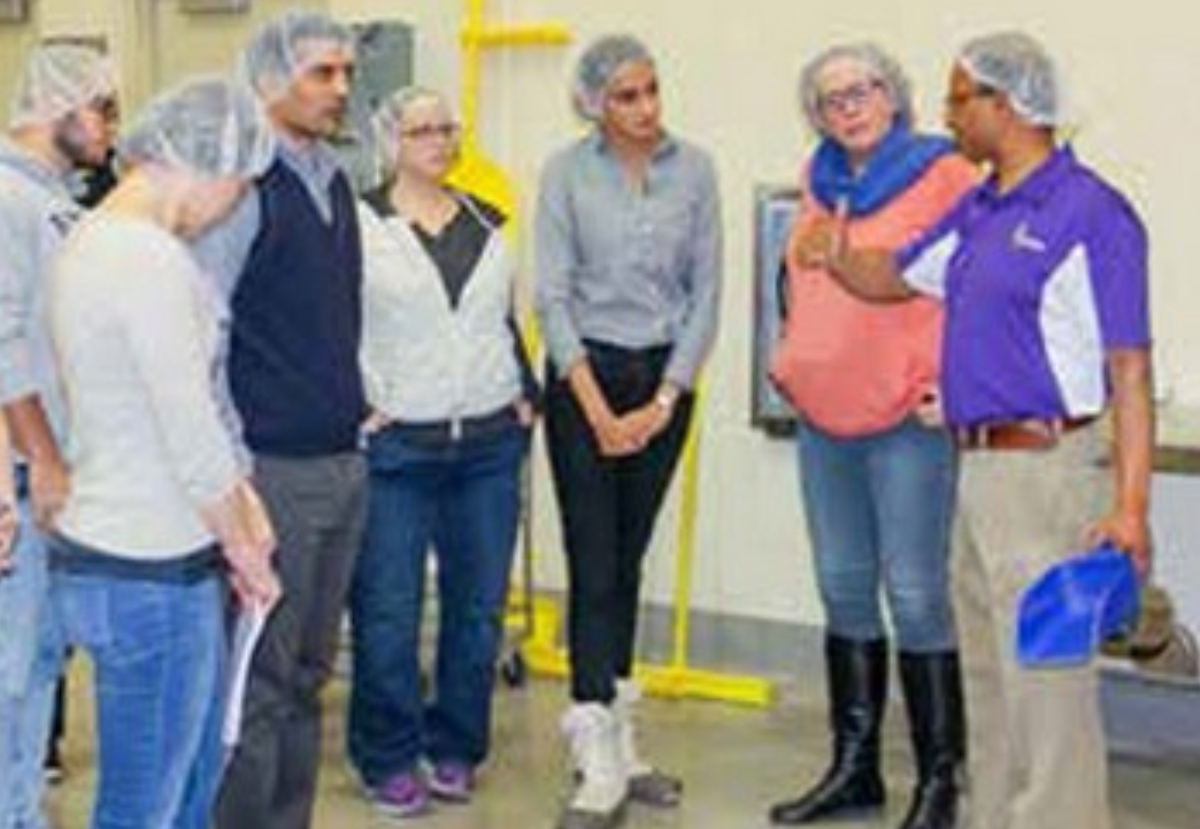 Pet food professionals converge for formulation and production course
Professionals within the pet food industry joined Kansas State University's IGP Institute from January 14–18th, 2019 for the IGP–KSU Pet Food Formulation for Commercial Production Course. In attendance were 20 participants from the US, Canada, Pakistan, India and Guatemala. The participants gained hands-on experience and further education in developing pet food product formulations.
'Creating pet food formulas from concepts, reverse engineering existing pet foods, and troubleshooting pet food production and quality control compliance issues using formulation software were additional learning outcomes of the training,' says Greg Aldrich, Research Associate Professor in the Department of Grain Sciences and Industry.
Topics covered by the course included understanding ingredients, processes and software necessary to create new products; revising existing formulas; performing business and production analysis; gaining an understanding of the raw ingredients used to produce pet foods, their general composition and processing considerations; fundamental principles of companion animal nutrition and dietary needs (specifically dog and cat); learning the processes involved with producing pet foods, the regulatory constraints regarding claims and requirements, and the transportation and storage factors involved with marketing effective foods for companion animals; and studying the range of formulation tools common to the trade.
'I had no prior background in animal food production,' says Caitlin Eilenfeldt, Food Scientist at Riverbend Foods. 'The course was well taught and in a friendly atmosphere. I was able to take away a lot from this course and Dr Aldrich made the material very easy to learn.'
Throughout the course, individuals participated in the presentations and various demonstrations led by KSU and AIB International faculty and staff. Individuals of the course also gained hands-on experience in the OH Kruse Feed Mill.
Dr Aldrich says, 'As the industry grows and improves, the Department of Grain Sciences and Industry at K-State is continually striving toward significant research developments and works hand-in- hand with the goals of the feed and food industry to promote and develop pet food processing.'
by All Extruded