Is Dry Vapour Steam Good For My Cleaning Needs?
Is Dry Vapour Steam Good For My Cleaning Needs?
A low moisture steam cleaner might be your best investment for cleaning and sanitising water-sensitive equipment, processing surfaces, and other industrial areas where water is prohibited, or chemical cleaning is preferred. Keeping your equipment clean ensures maximum efficiency and ensures the safety of your employees and customers. To get the greatest results, it's crucial to pick the right-sized dry steam cleaner for your needs.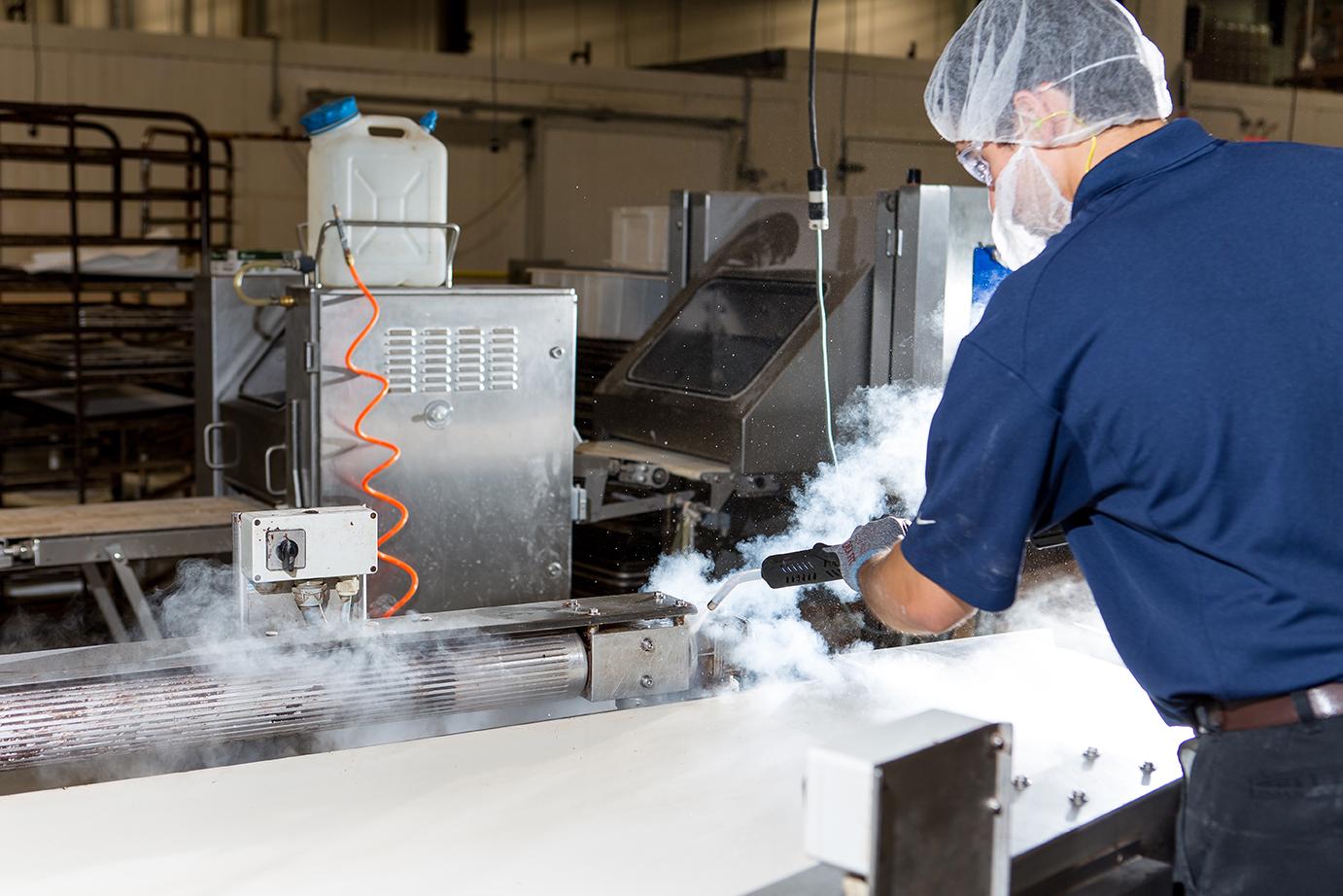 Consider these questions before purchasing or considering a speciality dry steam cleaner:
Will you use the steam cleaner in a commercial or industrial environment?
What equipment and soils will you be cleaning?
What is Vapour Steam Cleaning Used For?
Vapour steam cleaners have been used primarily for general cleaning and sanitising hard surfaces without chemicals. Applications include kitchen and bathroom grout cleaning, restaurants, supermarkets, schools, hotels, apartment buildings, and private homes. In addition, property owners and municipalities frequently use vapour steam cleaners for gum removal.
Using a vapour steam cleaner is environmentally friendly and highly effective, and it leaves behind an oil and grease-free surface. The technology has recently found its way into industrial applications. It is likely that a vapour steam cleaner purchased with the intent of using it for one application will soon be used for general cleaning all around the shop as they are great for cleaning up production machinery and many other applications.
Food and Beverage Production
Dry Baking Production
Meat Production and Packing
Pharmaceutical production lines
Product Packaging lines
Dry Vapour Steam Cleaning vs. Other Cleaning Solutions
When cleaning or sanitising a facility or equipment where water needs to be minimised or avoided, and chemical cleaning is not preferred, steam is the perfect solution. Steam cleaning with a vapour steam cleaner is environmentally friendly, extremely effective, leaves no residue, and leaves a surface free of oil and grease.
With vapour steam cleaners, surfaces without chemicals can be cleaned and sanitised, while other cleaning solutions that involve chemicals may be harmful to the environment.
How to Choose a Dry Vapour Steam Cleaner
High steam temperature: the higher the temperature at the boiler, the higher the discharge temperature. All Vapour steam cleaners lose some temperature between the boiler and the nozzle. Hotter steam significantly increases cleaning effectiveness.
See our Dry Steam Cleaning Buying Guide.
Stainless steel boiler – stainless steel resists corrosion and limits heat transfer to its environment.
Safety devices such as water level sensor, boiler thermostat, pressure switch, safety pressure valve, and dae-aeration valve.
The ability to refill the vapour steam cleaner with water without waiting for the unit to cool down first. This feature can save up to 20 minutes on every refill.
Large water reservoir.
Steam volume control – uses only the amount of steam needed to do the job. Less steam enhances the vapour steam cleaner's ability to maintain temperature.
Handling features such as wheels are large enough to make it easy to roll the vapour steam cleaner over rough surfaces or up and downstairs. A good sturdy handle helps here, too.
Accessories – does the manufacturer offer the accessories needed for all applications?
Warranty – look for a one-year warranty on the machine and a three-year warranty on the boiler.
Next Steps: See our full line of dry vapour steam cleaning products.
By: Goodway Tech