Active ingredient shows promise in managing canine arthritis
Active ingredient shows promise in managing canine arthritis
CEDAR KNOLLS, NJ. — MYOS Corp., an advanced human and pet nutrition company, announced the publication of a new study on Fortetropin®, a proprietary active ingredient in the company's Canine Muscle Formula line. The study was conducted at Kansas State University (KSU) and examines the role the ingredient plays in canine arthritis.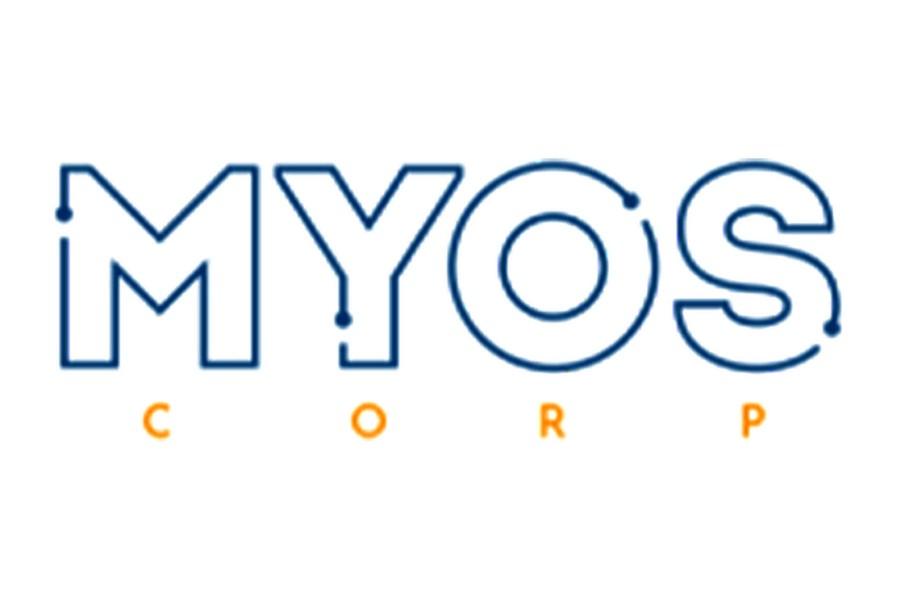 MYOS Corp. produces human and pet products that seek to improve muscle health and overall performance. The company's active ingredient Fortetropin has been clinically proven to help increase muscle size, support lean body mass and reduce muscle atrophy. The ingredient is made from fertilized chicken egg yolks and produced using a patented process.
Fortetropin is included in MYOS's Yolked® product brand, Canine Muscle Formula® line and Feline Formula.
The new, peer-reviewed study was published in the Canadian Veterinary Journal and included 46 dogs. It examines the impact Fortetropin has on overall mobility and quality of life in geriatric dogs with arthritis, as well as the role muscle atrophy plays in the progression of osteoarthritis in dogs.
According to MYOS, 95% of dogs, five years old and older, experience osteoarthritis, which can cause pain and lead to decreased mobility. In studies on humans and dogs, Fortetropin has shown to help accelerate muscle tissue gain.
'From a nutritional standpoint, veterinarians address canine osteoarthritis primarily by prescribing the glycosaminoglycans (GAGs), glucosamine hydrochloride and chondroitin sulfate to repair and regenerate cartilage that has been damaged,' said Joseph Mannello, chief executive officer of MYOS. 'We believe that strengthening the quadricep muscles in dogs with osteoarthritis can be a powerful approach to managing canine osteoarthritis. For this reason, Fortetropin supplementation can play a complementary role with glucosamine hydrochloride and chondroitin sulfate supplementation in terms of managing canine osteoarthritis.
'Typically, dogs with osteoarthritis are also managed in part with non-steroidal anti-inflammatory drugs (NSAIDs),' he added. 'Long-term NSAID use is associated with damage to the kidneys and liver. Fortetropin supplementation may enable veterinarians to reduce the dose of NSAIDs needed to manage osteoarthritic dogs.'
In the KSU study, half (23) of the dogs received Fortetropin and the other half received a placebo. Dog owners completed a Liverpool Osteoarthritis in Dogs (LOAD) questionnaire that measures general mobility and exercise capabilities in dogs.
The study concluded that the dogs fed Fortetropin experienced a 'significant' decrease in LOAD scores, from p=0.0261 at week six to p=0.0040 at week 12. According to the study, the drop in scores indicates the reduced severity of canine osteoarthritis. The placebo group experienced no significant decrease in scores during the same period.
'Osteoarthritis is a painful condition that is very common in geriatric dogs,' said Kenneth R. Harkin, DVM, DACVIM (SAIM), professor and section head, KSU. 'Typically, dogs with osteoarthritis are managed with NSAIDs, but these do not address the muscle loss of geriatric dogs that compounds the loss of mobility with osteoarthritis. These encouraging results with Fortetropin suggest that geriatric dogs with limited mobility may have another option.'
Following this latest study, Fortetropin is now back by seven peer-reviewed publications. This study is the fifth of MYOS's randomized, double-blind, placebo-controlled studies, three of which have been completed on humans and two on pets.
'Osteoarthritis in dogs is one of the most common orthopedic conditions seen in veterinary practice,' said Michael H. Jaffe, DVM, MS, CCRP, DACVS, associate professor at Mississippi State University College of Veterinary Medicine. 'Multimodal management, with few surgical options, is the mainstay of its treatment. To combat the ongoing problem of generalized muscle atrophy due to aging and reduced pet mobility, the KSU researchers focused on an aspect of treatment that has largely been minimally addressed. To minimize sarcopenia, and thus improve patient mobility, treatment by reduction of serum myostatin levels with Fortetropin showed promise compared to a nutritionally similar control.
'Based on studies such as this, it is my opinion that use of products that inhibit myostatin levels to reduce sarcopenia, such as Fortetropin, should be considered a valuable component of multimodal management for the treatment of canine osteoarthritis,' he added.
Source: Pet Food Processing