ANDRITZ and Pet Food Innovation
ANDRITZ and Pet Food Innovation
The pet food industry is one that's constantly changing. With an increase in the demand for premium pet foods and a growing awareness about sustainability, companies are looking for more advanced and sustainable solutions to meet these needs. One of the leading companies in this field is ANDRITZ.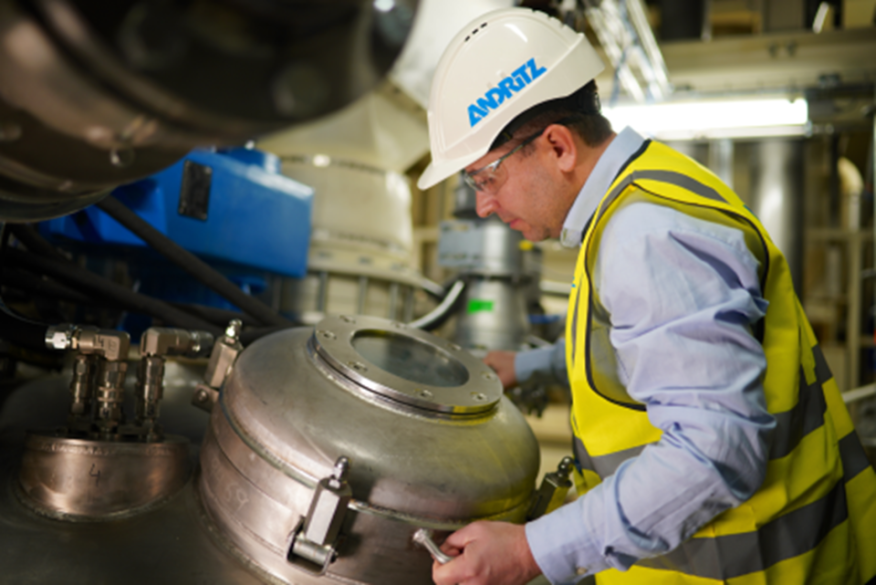 ANDRITZ and the Future of Pet Food: Innovation and Sustainability at the Forefront
The pet food market is constantly evolving, and the increasing demands require advanced processing technology solutions. ANDRITZ, as a trusted partner for hundreds of premium pet food producers globally, is at the forefront of this revolution.
In a world where sustainability and digitalization are redefining industries, ANDRITZ stands out for its focus on both areas. The company not only commits to excellence in performance and quality but also prioritizes innovation and technological development. This is reflected in their goal to offer advanced technologies that result in efficient production, operational cost reduction, maximum energy efficiency, and environmental protection considerations.
Backed by global specialists, ANDRITZ offers comprehensive solutions for pet food pelletizing, ensuring easy, safe, and efficient processes that quickly adapt to market trends. From raw material intake to the loading of finished foods, ANDRITZ equipment and systems stand out for their cutting-edge technology. These processing systems provide optimal results in food safety and traceability, ensuring both animal health and regulatory compliance.
However, beyond technological solutions, ANDRITZ understands the importance of management and collaboration. With over 180 years of experience and a vast sales and service network globally, the company ensures a close and cooperative relationship with its clients. ANDRITZ's solutions are tailor-made, specifically designed to meet high production capacity and quality demands. This adaptability is made possible thanks to modular systems and multiple design features combined with specialized engineers' expertise.
Process automation, another pillar of ANDRITZ, guarantees cost-efficient processing and consistent food quality. These automation systems offer complete traceability of ingredients and process parameters and represent a perfect fusion between technology and efficient operation.
At the end of the day, ANDRITZ's promise is clear: "You know your product, we know productivity." With state-of-the-art technologies and a deep understanding of every process step, ANDRITZ positions itself as the undisputed leader in pet food processing solutions.
ANDRITZ's Highlighted Technologies for Premium Pet Food Production
VAC 1000/1500 for Super Premium Food:
Precise control in the inclusion of high-cost liquids and powders, achieving significant savings in the pet kibble manufacturing process.
Uniform coating across all kibbles batch by batch.
Possibility of a higher inclusion of oils when using vacuum vs. the natural limitation of working at atmospheric pressure.
Both appearance and end-product quality superior vs. other solutions like rotary coaters.
Possibility to create new formulations and products due to the wide working range our VAC model oilers allow.
Double Screw Extruder ExTs 616/718:
Superior cooking control vs. single screw by achieving full starch utilization.
Greater control and flexibility in the formulation by including a higher % of fresh meat or slurry.
Superior mixing inside the extrusion barrels.
Higher hygiene as it's self-cleaning.
Greater working range in moisture percentage inclusion.
Greater working range in fat percentage inclusion.
CZD High-Efficiency Dryers:
Independent drying control in each CZD zone.
The market's lowest humidity dispersion percentage upon exiting the dryer, achieving less or equal to 0.5%.
Modular dryer, so for future higher requirements, the dryer can be expanded.
Controlled and even product bed filling thanks to the.
Significant energy savings due to air recirculation, temperature and exhaustion relative humidity control.
Thanks to CZD's advanced automation control, it's possible to know in real-time the energy consumption associated with product drying.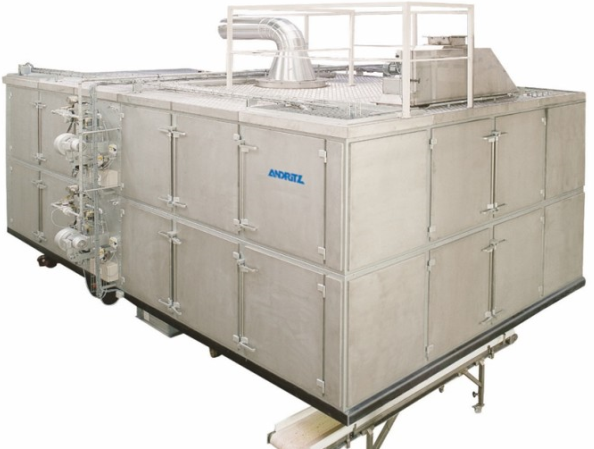 ANDRITZ continues to innovate and adapt to the changing demands of the pet food market. With its focus on sustainability and technology, the company is positioned to continue leading in this field in the coming years.
By: ANDRITZ