Biorigin Celebrates 20 Years of Commitment to Quality, Excellence, Innovation and Sustainability
Biorigin Celebrates 20 Years of Commitment to Quality, Excellence, Innovation and Sustainability
São Paulo, – Biorigin is celebrating its twentieth anniversary this November. Since it was founded in 2003, the company has been a driving force in supplying high-quality natural ingredients to the food and feed industries while also being committed to the health and well-being of people, animals, and sustainability.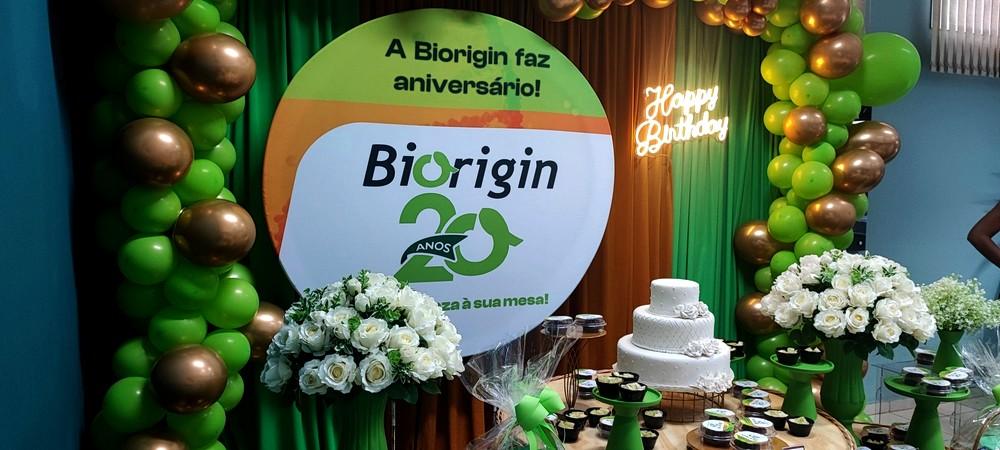 Biorigin has stood out over the years for its dedication to product excellence. The company has continually invested in research and development to provide innovative and customized solutions to meet the customers' specific needs and increase their production capacity. Biorigin's commitment to quality and excellence is reflected in its rigorous quality control and global certifications that ensure the consistency and safety of its ingredients.
Innovation has been a fundamental pillar of Biorigin's journey over the last two decades. The company has constantly explored new solutions to create ingredients that improve food taste, quality, and the health of people and animals. Through continuous research and development, Biorigin has launched products that have notably benefitted the food industry.
Furthermore, Biorigin's determination to promote the well-being of people and animals is demonstrated by its responsible business practices. Biorigin's primary raw material is sugarcane, produced by Zilor, which applies responsible agricultural practices and respect for the environment, ensuring full traceability of its products and reflecting its commitment to an ethical and sustainable supply chain.
Sustainability is an essential element of Biorigin's DNA. The company is committed to reducing its environmental impact and developing ingredients that contribute to the health and well-being of our planet, as shown by its constant pursuit of cleaner production practices, promotion of environmentally friendly packaging, and waste reduction.
Biorigin's member of the Board, Maurício Da Barrosa, shared his excitement about this 20-year milestone: 'We are extremely proud of Biorigin's achievements over the past 20 years. Our journey has been defined by dedication to quality, excellence, innovation, commitment to the health and well-being of people and animals, and the tireless promotion of sustainability. We look forward to continuing our mission of creating a better world using biotechnology solutions.'
As Biorigin celebrates two decades of innovation, quality, and commitment to sustainability, the company reaffirms its mission to be a trusted partner in the food industry. With a clear vision for the future, Biorigin remains committed to leading the way toward a healthier, more sustainable, and thriving world.
For more information on Biorigin and its achievements, visit www.biorigin.net .
About Biorigin:
Biorigin is a biotechnology company that produces high-quality natural ingredients derived from the fermentation of the yeast Saccharomyces cerevisiae for the human and animal food industries. Since its foundation in 2003, the company is committed to quality, excellence, innovation, and sustainability. Biorigin's mission is to promote the health and well-being of people and animals while fostering sustainable and responsible business practices. Headquartered in Lençóis Paulista, SP, Brazil, Biorigin operates globally and is acknowledged for its leadership in developing innovative biotechnological solutions. For more information, visit www.biorigin.net.
Source: Biorigin
By: All Pet Food