Get Your Pet Food Palatable
Get Your Pet Food Palatable
Pala Up increases attractiveness and is highly palatable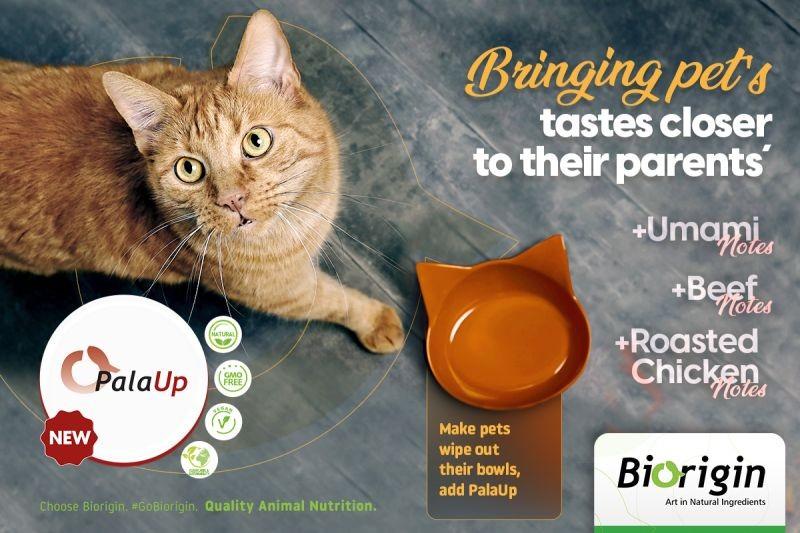 The pet feed market shows high growth levels worldwide and, together with the trends that guide this market, such as humanization and segmentation of products, the development and launching of innovative products is essential for companies to stand out on the market.
Biorigin understands this need and, for 15 years, it has been offering natural solutions to meet the market demands and increase the added value of its clients' products.
Thinking about delivering more palatability to pet food, Biorigin brings to the market PalaUp, a new line of yeast-based products developed to enhance the taste of food naturally and add specific flavor notes, such as meat and chicken. For tasty foods, choose Biorigin! Learn more about the benefits of Biorigin's products to improve the health and well-being of pets.
Improve the overall taste of pet food products in a natural way!
Pet owners are becoming increasingly interested in more sustainable and natural claims, but for pets, the taste is everything. Combine both demands with PalaUp yeast extracts and deliver tasty and healthy products to the market.
PalaUp add specific taste notes to your pet food:
• Chicken
• Beef
PalaUp - Coming soon…But you will know 1st!
by Biorigin