Continuous Coating: High retention time
Continuous Coating: High retention time
PLP specializes in developing Continuous Coating applications and in croquette handling for pet food. It has more than 40 years of experience and various facilities worldwide.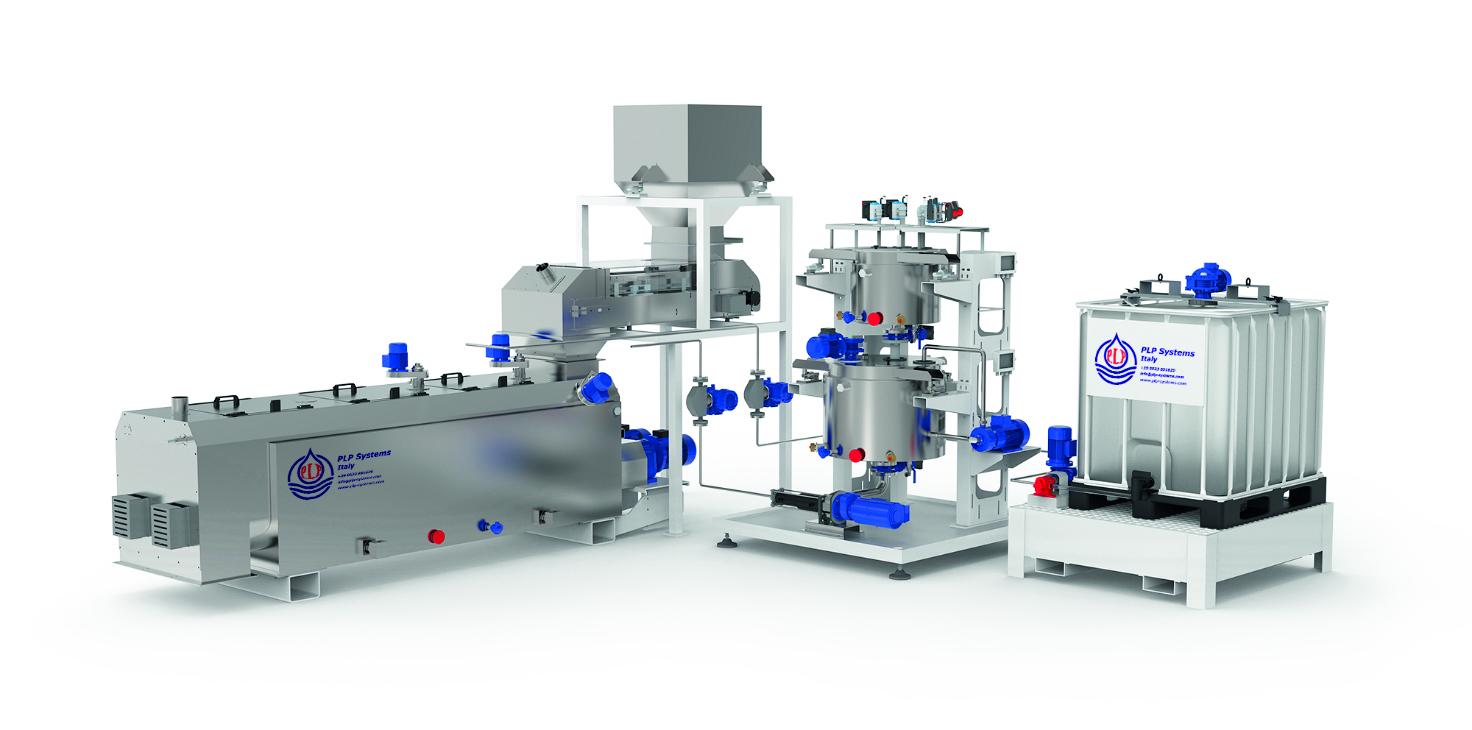 The coating of pet food croquettes is an important phase of the process, as the external covering of a croquette is the initial contact with the animal as well as the main point of reference that the customer will trust.
The coating phase must be carried out to:
Obtain color homogeneity in all croquettes
Reduce oil loss and greasy look and feel
Improve the distribution and homogeneity of palatant and flavoring additives.
Reduce disinfection problems in the coating process
CONTINUOUS COATING BENEFITS
Pro: High-level of homogeneity (CV) can be obtained even with the addition of low amounts, being more flexible and kind with the production and the product itself.
Requirements for a successful application:
Performing croquettes dosing: The dosage must be carried out using continuous gravimetric weighing systems, not volumetric. The variation of the incoming product flow must be adjusted and stabilized by the proportioner to have a uniform output.
Covering: The team must be as gentle as possible with the product but should also guarantee good mixing homogeneity. The retention time is essential when high amounts of oils are added, and should not be less than 60 seconds.
Atomization: Continuous atomization is a real challenge, especially when the product flow varies. Standard nozzles are always exposed to dirt and blockages. PLP recommends SMOG Technology for perfect atomization in any condition and viscosity.
*Typical diagram of a continuous coating installation
In addition to the points mentioned above, there is another very important factor during the coating process, which will result in a more homogeneous final product:
HOLDING TIME
Homogeneity is also related to the absorption of fat by croquettes. As for the process, this can be increased thanks to the combination of heat and croquette retention in the mixing phase in the covering.
The MT series is equipped with heating chambers that maintain a controlled temperature inside the machine, while the retention time is increased by:
Adjustment of the angles of the vanes
Adjustment of the speed of the rotary axes
Internal shock absorbers
RETENTION GATE
PLP has developed an automatic check gate, located at the outlet of the machine.
It is suitable for stopping the croquette flow and releasing it when product accumulation reaches a certain level inside the machine.
Thus, it significantly increases the retention time, up to 180 seconds inside the MT machine.
For more information visit the PLP Systems WEB or contact this EMAIL.
Source: PLP Systems