PLP Systems: When quality meets experience
PLP Systems: When quality meets experience
PLP Systems is an Italian company with over 40 years of experience, specialized in research, development and manufacturing of machineries and technologies for the feed and pet food industries.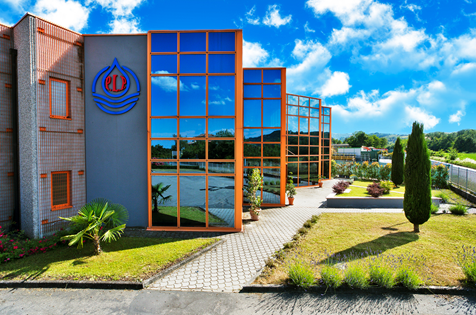 The company focuses on developing customized systems talored to clients' specific needs, creating solutions for each project.
PLP Systems invests as well heavily in R&D each year, to create new concepts and continuously improve existing technologies. Their dedicated team of engineers and techniciand are experts in dosing, mixing, spraying, coating and handling liquids and micro powder additives. Through R&D, PLP identifies key requirements and potential areas for innovation, they then design, test and optimize new solutions to meet demands for higher productivity, quality and sustainable processing.
With a commitment to quality, PLP Systems builds all equipment to the highest standards. Each system is meticulously engineered and constructed from high-grade components to ensure maximum efficiency, reliability and a long operating life. Stringent quality control procedures and testing guarantee consistent performance and safety of all machines before shipping.
After installation, PLP Systems provides full after-sales support and service to assist customers in getting the most from their investment. By establishing open and enduring customer relationships built on trust and understanding, PLP is able to support the long term success of their clients.
Recently the company has increades its participation in fairs both in Italy and around the world, expanding its know-how, expertise and technologies to an even wider and more diversified audience. PLP Systems is convinced that through direct and human contact, lasting and solid relationships can be established.
By continuously enhancing their knowledge and skills, PLP Systems will continue provide innovative and high-quality solutions to meet the changing needs of the pet food and feed industries.
About PLP Systems
By: PLP Systems