PAYPER CSA Open Mouth Bagging Solution
PAYPER CSA Open Mouth Bagging Solution
PAYPER is a specialist in the design and manufacture of machinery for dosing, weighing, bagging, palletizing and overpacking solutions. That is why today we offer you information about your CSA automatic bagging machine.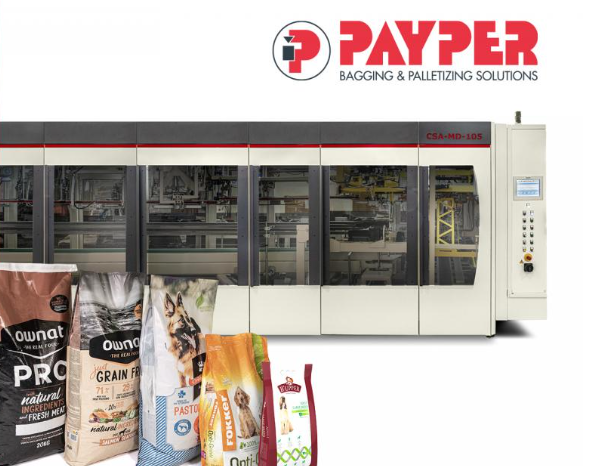 PAYPER was established in Spain in 1973, since then its clients, from multiple industries and especially from the PET FOOD sector, supported them with more than 450 projects with PAYPER technology in Latin America.
From their headquarters in Mexico and Brazil, they offer a close service throughout the entire process: commercial, after-sales and spare parts.
Among its countless solutions is the CSA automatic bagging machine, a modern and precise open-mouth bagging solution, suitable for the high standard requirements in the PET FOOD sector.
It solutions adapts to the special conditions of each manufacturer: bag types, nature of the product and speed requirements.
PAYPER is definitively an experts in new generation of packaging lines for bulk solids. We invite you to LEARN MORE about their equipment and solutions.
By: All Pet Food