STATEC BINDER: A PIONEER IN THE PACKAGING INDUSTRY
STATEC BINDER: A PIONEER IN THE PACKAGING INDUSTRY
STATEC BINDER GmbH is a leading company in the packaging industry with an impressive track record, having developed innovative solutions for packaging and palletizing bulk materials for many years. Headquartered in Gleisdorf, Austria, STATEC BINDER has built a first-class reputation as a reliable partner for packaging technology and solutions.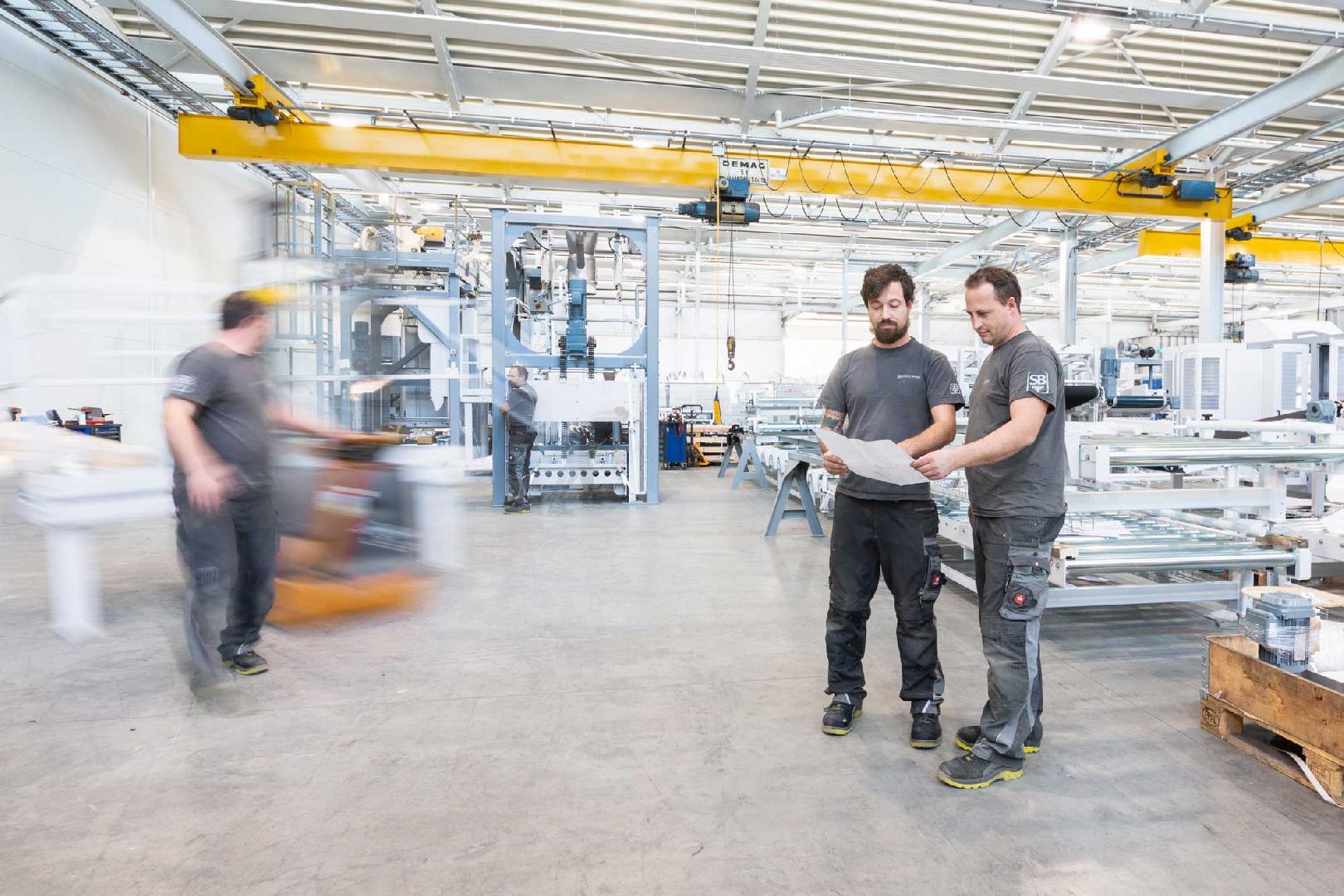 Foundation and Company History
The company was founded in 2008 as a joint venture between two renowned companies, BT Wolfgang Binder, and BINDER+CO AG. Both companies had already been active in the packaging and processing industry since the 1970s and brought many years of experience and expertise to the partnership. The merger created a new player in the packaging industry, STATEC BINDER.
Over the years, STATEC BINDER has impressed with over 1800 successfully installed plants on all continents and in over 85 countries, underlining its global presence and expertise. The company continuously expanded its product range, from stand-alone machines to complete solutions for customers. Thanks to innovation, teamwork, and the pursuit of perfection, STATEC BINDER has always been able to meet the requirements of global markets and provide customized solutions for its customers.
Innovation and Product Portfolio
A key factor in STATEC BINDER's success is continuous innovation and the development of customized solutions for its customers.
The product range of STATEC BINDER includes fully automatic as well as semi-automatic packaging systems for bags from 5kg to 50kg, BIG BAG filling stations, palletizing systems, and bag closing systems, which are developed specifically for customers' needs. Whether it is bulk materials such as grain, animal feed, fertilizer, plastic granules, or other materials, STATEC BINDER offers solutions for a wide range of industries.
Quality and Customer Service
STATEC BINDER places great emphasis on the quality of its products and services. The packaging solutions are manufactured in a production facility and are subject to strict quality controls to ensure they meet the highest standards. The company is ISO 9001 certified, which underlines its commitment to maintaining high-quality standards.
In addition to product quality, customer service is another key factor that distinguishes the company. STATEC BINDER's customers appreciate the personalized advice, individualized customer services, and comprehensive support the company offers. Working closely with customers enables the company to better understand their specific requirements and challenges, and to offer customers an all-around carefree package once they have purchased the equipment.
International Success
STATEC BINDER's reputation extends beyond Austria, reaching a global scale. The company exports its packaging solutions to over 85 countries worldwide and maintains an extensive network of distribution and service partners across various regions, ensuring exceptional onsite support and guidance for its customers. This international presence reflects the trust customers worldwide place in STATEC BINDER's products and services.
Conclusion
STATEC BINDER is a company that stands out in the packaging industry for its innovation, quality products, and dedicated customer service. With a strong focus on the needs of its customers, STATEC BINDER remains a major player in packaging technology and will continue to play a significant role in the industry in the future.
Source: All Pet Food Magazine