Kemin news with Mariane Bortolo
Kemin news with Mariane Bortolo
Mariane Bortolo joined Kemin in June 2014 as a Technical Services Analyst. Then in January 2019, she was promoted to Product Specialist, and in April 2021, to Portfolio Coordinator for Kemin Nutrisurance in South America, which is the role she holds to this day, where she is responsible for coordinating all products across our 4 product platforms and the products that will be released.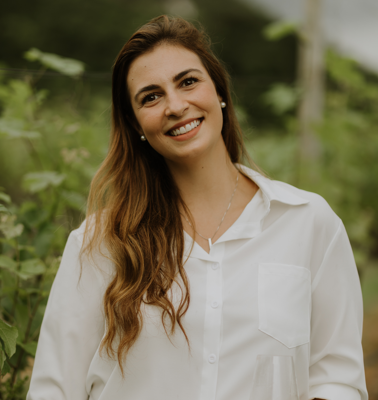 So, what have been the latest releases of the company?
In May, at FENAGRA, we launched two new palatants:
PALASURANCE® P D40-180 IP LIQUID, a vegetable hydrolyzate, naturally preserved and NO-GMO, compatible with various types of diets, traditional, monoprotein, and even vegetarian pet animal feeds.
PALASURANCE® A DC70-350 IP LIQUID, a palatant for dogs and cats with super premium palatability, based on fish protein, naturally preserved, GMO-Free, and compatible with various diets. This product is the first fish protein-based product launched by Kemin Nutrisurance in South America that meets the market need.
In the last three years, among all pet food launches in South America, fish was the second most popular protein in terms of the number of pet food product launches, behind chicken.
Thus, we also launched ALLINSUR™ AS 11A, a liquid antioxidant and preservative additive containing ingredients designed to protect bulk animal fats or oils from auto-oxidative deterioration and preserve freshness during transport to the end user.
Lastly, our last launch was in June, a product called ADDEFORM™ FG LIQUID, a water-soluble antifoam additive used to prevent foam formation in the processing of raw materials and by-products of animal origin.
These products brought innovation, diversity in the use of animal and vegetable proteins, sustainability, NO-GMO products, naturally preserved, process improvement, food safety, and alignment with market trends and needs.
And what upcoming releases are you currently working on?
In our Innovation Center located in Vargeão - Santa Catarina - Brazil, where we can develop new products, co-create with customers, and improve our products, we are currently working on a product that is a blend of antioxidants and antimicrobials for pet food. We are also working on launches of palatability agents for wet food, as well as innovations in synthetic and natural antioxidants.
What is the differential of these products & services?
Kemin's differential is always innovation in products, molecules, and services. We have a team of technical services that gives all the support to our customers, both in the creation of tailor-made products to meet the needs of our customers, as well as assistance in their formulations, development of suppliers of quality raw materials, regulatory information, and laboratory.
To find out more about Kemin, visit the WEB.
Source: All Pet Food